Welcome!

Aniceto America & Associates is a New York State Licensed Massage Therapy service. We provide mobile massage services, have studio locations and service Bed & Breakfast, Hotels, and Businesses throughout the Hudson Valley Region.

"Massage is the intentional and systematic manipulation of the soft tissues of the body to enhance health and healing."

Massage therapy has become an important part of general health care for many people living in today's stressful world.

Traditional healthcare systems throughout the world recognize that therapeutic massage can play an important role in treating illness or chronic ailments, and contribute to a higher sense of general well-being.

Experience Tranquility, Relaxation, and Healing with caring, professional attention from Aniceto America, LMT & Associates. Specializing in Reiki, Sports, Shiatsu, Swedish, Hot Stone, Deep Tissue, Couples Massage, Bridal & Groom parties, Foot Massage, Face Lift Massage, Abhyanga, and Reflexology.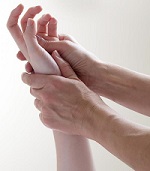 "Experience the Healing of Touch"



"Where the spirit does not work with the hand, there is no art" - Leanordo da Vinci

"Hands are the Heart's Landscape" - Pope John Paul II

"It is the Heart that Understands and the Hand that Soothes." - Martha Rogers